Is it True what they're Saying about Vera Wang and Chocolate Informed?
Chocolate Informed Online Magazine welcomes the opportunity for our viewers to shop  and support our newest sponsors:
Vera Wang  Vera Wang was a senior fashion editor for Vogue and joined Ralph Lauren as a design director for two years.
She has made wedding gowns for many well-known public figures, such as Chelsea Clinton, Karenna Gore,Ivanka Trump, Campbell Brown,Alicia Keys, Mariah Carey, Victoria Beckham, Avril Lavigne, Jennifer Lopez, Jennifer Garner, Sharon Stone, Sarah Michelle Gellar, Hilary Duff, Uma Thurman, Holly Hunter, Kate Hudson, Khloe Kardashian and Kim Kardashian. Wang's evening wear has also been worn by Michelle Obama.
After a decade as a leading bridal designer, Vera Wang launched ready-to-wear in 2000. Her dramatic feminine aesthetic — think ethereal layers, elegant draping and intricate details — earned her the CFDA's "Womenswear Designer of the Year" award in 2005. Today, the New Yorker continues to be a driving force in  bridal and luxury industries.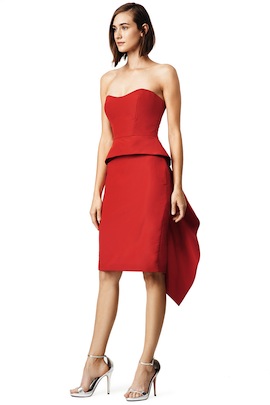 Please follow and like us:
Comments
comments